Hello blog world…its been a while.
Have you ever had the same task on your to-do list…. every. single. week? And, every single week you move it to the next week because it didn't get crossed off as complete?
Last year was such a big year as I managed several very large projects. Sometimes I managed my heavy load easily and with grace, and other times I fell flat on my face. It was a year of immense learning both in skills and in spirit.  I was pushed to the limit of what I thought I could do, and then some more.  It was a year of collaboration, and working with others in new and fun ways.  It was a year of late nights and early mornings… and at the end of the day, the experience taught me a few things about myself and the world around me.
The increased responsibilities taught me how to manage my schedule a bit better.
As the load increased and the tasks began to pile up, I sometimes felt like I couldn't keep up.  Out of pure desperation for a bit more order, I started making long lists on paper so that I could scratch them off as they were completed. That led me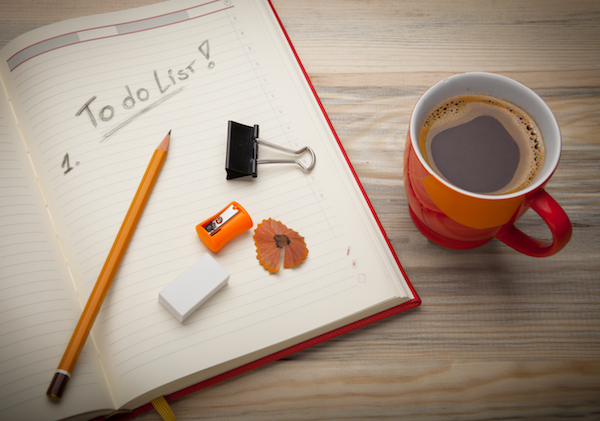 to find a paper planner that I could use as a place to also keep tasks on a weekly calendar. For the first time in a very long while, I gave up the convenience of digital planning and went back to the good ole faithful- pen and paper.  After a lot of searching and exploring (thank you"plan with me" YouTubers of the world) the more expensive planners like the popular Erin Condren or Plum Paper, I landed on a great planner from target which is a spin off from The Day Designer by Whitney English. I LOVE this planner. It has place for monthly and weekly and lines that I can put tasks on. It worked out SO well. This year for 2017, I'm using a combo of my paper planner and a bullet journal. I know the new bujo lifestyle is going to take my planning, organizing, mostly orderly self- up a notch!   It's amazing how much writing things down on paper helps you stay organized even more so than just using digital schedulers.
The missteps taught me that everyone (even the type A perfectionist in me) makes mistakes, and that there's peace in seeking forgiveness, and moving on.
Messing up is hard.  It's even harder when it involves others you care about, but at the end of the day, there is peace in owning up to the wrong, seeking forgiveness, and letting go.  It's a process that can take a long while, but the calm that comes when you let go is worth the journey to get there.
The collaboration reminded me that working together often takes a project from good to great.
For some folks collaboration can sometimes be a bit of an inner struggle (*raises hand*). Vacillating between working in collaboration and taking ownership to get the job done, is a challenge.  But every single time I worked to collaborate this past year, what I was working on was taken to the next level. Others make us better.  A few times I had to quell that little voice in my head that wanted to take it personally if my work wasn't just perfect as is, but with that at bay WE were able to do great things together, project after project.  This taught me how amazing it is to work with others, in teams, with common goals and how shared success feels together.  It was bonding, was fulfilling, it was amazing to fully embrace true collaboration.
The late nights and the early Mornings taught me that there are limits to what I can do, and there are limits to what I should do in order to be healthy.
The physical sacrifices of the year were immense, and now that I've pushed through it, I can look back and see that I should have had some healthier boundaries.  I gained weight, stopped exercising, and sat on my computer far more than I should have.  So recently, I've started to take back my health- mind, body, and spirit.  I'm allowing myself to close the computer at times, making scheduled time for exercise and working to get my plank to look something like the image below.  I've also changed my eating habits.   The reduction in sugar and carbs led to a massive migraine, but n
ow that we're through that, I can feel the difference all-around!   For my overall health, this year I commit to 1) exercising regularly, 2) eating well most of the time, and 3) protecting family time and weekends OFF. I might even read a book.
It feels so good to indulge in a deep breath and to take time for me and those I love.
So here we are, a year later, several life lessons learned, and the word "blog" still on the task list. 
It was a sacrifice and a bit of an act of commitment to move the task forward, week after week and to not get rid of it for good.  The sacrifices experienced including the pause of keeping the blog going in exchange for the lessons of the year, helped me stretch and grow as a person, as a woman, as a wife and mother,  as a doula, as a trainer, as a leader…and guess what was here waiting patiently and quietly on me just to jump back in.
Scratching the word "blog" off my task list this week and it feels so good. I wonder, what are you scratching off your to-do task list this year?
Now off for a long soak in the tub.
Always growing, ever learning, much loving,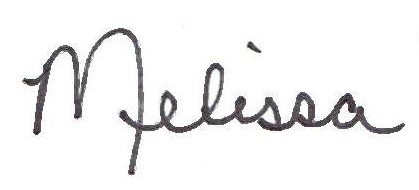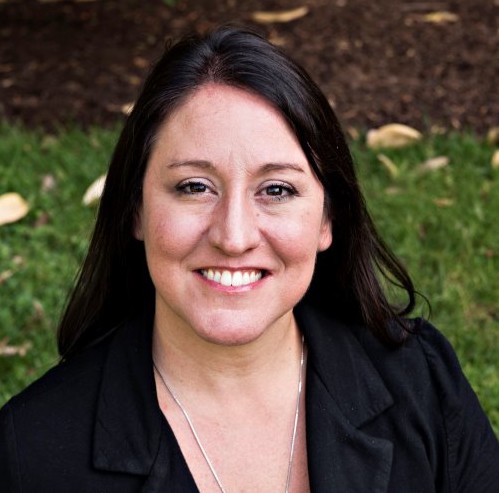 Melissa Harley, CD/BDT(DONA), LCCE is a certified birth doula, approved birth doula trainer, and certified childbirth childbirth educator.  She is the owner of Capital City Doula Services (CCDS) and this blog.   While working as a doula led her to the childbirth profession, mentoring  families and professionals  is one of her greatest joys.  To contact Melissa, please visit our contact us page.