When you hear the word Lamaze, what do you think?  Its the breathing method, right?  Well, actually, although the Lamaze "method" started as just that, a way to cope with childbirth, Lamaze childbirth classes have adapted with the times!   Today's moms need more than just one method, and today's partners are ready, more than ever before, to participate more fully in the birthing process.  Our Lamaze classes are "Not your Ma's Lamaze,"- T. Shilling- and while breathing is important in labor(we all need oxygen, right!), there are so many other pain coping techniques that we discuss in class!
At Capital City Doula Services, we feel that attending a quality childbirth education series is an important part of preparing for the most healthy, safe,  birth possible.
We are partnered with Lamaze International to provide exceptional childbirth education classes in a variety of settings.
Attending the right childbirth education class can pave the way for the most healthy pregnancy and birth possible.  Our Lamaze classes are designed to help families understand the process of childbirth, and to know the options available to them throughout the process. We strive to build confidence by increasing the knowledge base, providing solid evidenced-based information, and pointing families to resources that will supplement their in-classroom learning.   We use a variety of teaching techniques (and we have a little fun!) to ensure the most comprehensive childbirth education program possible.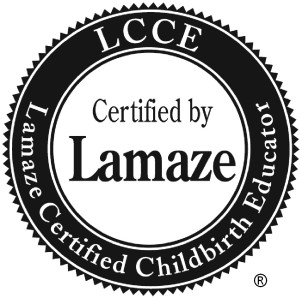 Today's Lamaze classes are centered around the 6 healthy birth practices for birth!   In class we will discuss the nuts and bolts of labor (what happens throughout) as well as what you can do to make it the healthiest, most satisfying experience possible! Melissa offers three options for childbirth classes:  Smaller 6-session class; Private classes; and Larger 4 session classes in affiliation with Childbirth Education Associates of Tallahassee.  Be sure to check out her class pages to find out more about class offerings and dates.
Topics Included (but not limited to) In Class:
End of pregnancy (physical and emotional changes)
Common discomforts/possible remedies of late pregnancy
Pre-labor vs. Labor
Preparing emotionally and physically for labor
Normal labor and birth (stages and phases)
Warning signs
Comfort measures for labor and birth
Partner Support
Hands-on technique practice
Tool bag of "tricks" for labor
Medication options
Common medical intervention
Fear
Communication with medical team
Decision-making skills
Developing your birth plan
Immediate post-partum care
Basic breastfeeding
Bonding with baby (mom and partner)
Solid resources for up-to-date evidence based research
Watch our friend Elizabeth, of Birth Focus, share about how to pick the right childbirth class for you!
Lamaze International has an amazing website full of helpful information!   Click below to learn more about the Lamaze Difference!
Check out this confidence building weekly email from Lamaze International!
Live Online Childbirth Education In response to COVID-19, we will be offering childbirth education online via video conferencing software such as zoom.  The classes will be LIVE, with our educator presenting materials in a similar manner to an in-person class however, the course will be conducted solely online. Students will have the opportunity to interact … Continue reading Smaller/Home/Virtual Childbirth Classes
Would you prefer to learn about childbirth in a more private setting?  Perhaps you have scheduling conflicts with the group classes or need something that will work around your individual needs. Melissa is available for private childbirth consults held in Tallahassee or other cities in which she travels. These sessions are great for those that want … Continue reading Private Childbirth Sessions
Melissa also teaches childbirth prep classes as part of the group CET.  CET classes are held in the lobby of North Florida Women's Care and are scheduled for 4 wk  or weekend sessions.  Classes at CEAT have from 8-11 couples and cost $115. For more information about these classes visit: Childbirth Educators of Tallahassee.